Brand Accelerator Bootcamp
Learn how to make
a strategic plan and put it into action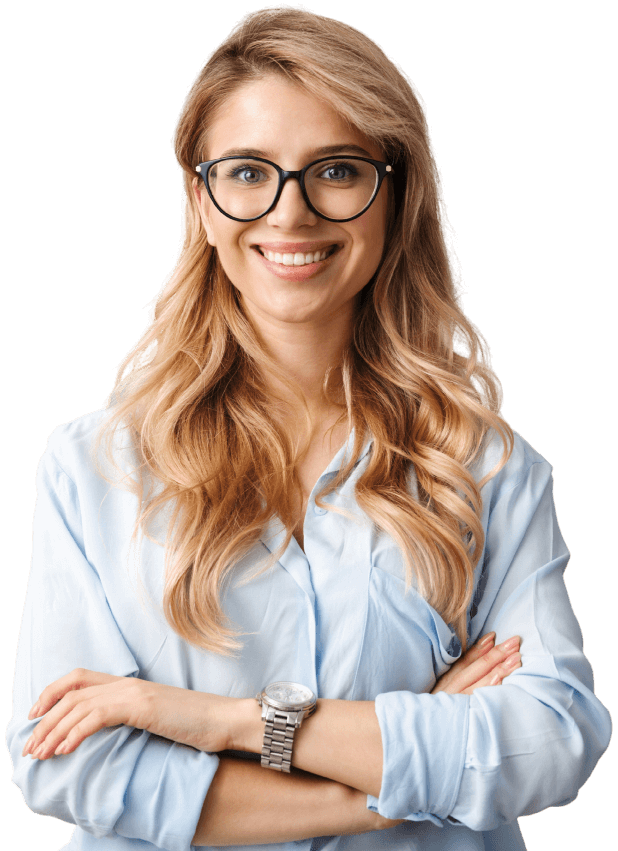 Certified Brand Accelerator
Training your design, marketing,and sales teams on how to accelerate your brand growth.
This marketing training course is built for owners to grow their businesses. The owner can come into the course along with their marketing staff to be on the same page for the initial marketing plan. Once the plan is made, for the duration of the course, the staff will learn how to implement the plan using custom-built social templates.
This course is built for business owners and leaders who need a plan and direction for where to focus their energy to grow the brand. Leaders and teams are equipped with the ability to create a strategic marketing plan year after year to accelerate the growth of your brand.
Business Owners + Leaders
Are you a small business owner that doesn't have the time for marketing but know that it's important for business growth? We understand how busy being an owner is, that's why we created this course. To save you time in the long run and establish marketing routines. This course will bring you clarity for the direction of your marketing and systems to efficiently and effectively plan and implement your marketing each month with ease to grow your business.
Design, Marketing + Sales Teams
Have you hired a new marketing coordinator and don't have the time or expertise to train them? We will train and equip your new hires to be able to run your in-house marketing efficiently and effectively. They will be able to handle the marketing with a clear direction to accomplish your company's goals. This will save time and money and even increase your bottom line.
Admin + Executive Assistants
Are you in an administrative position and wear many hats? One of these hats most likely includes marketing. Have you been asked to handle the marketing role but don't feel equipped to be efficient and effective? This course will help you gain clarity about the foundation your marketing efforts should be built upon. Then you will create and learn systems to efficiently plan and execute your content monthly.
What will Brand Accelerator do for my business?
What you will learn in Brand Accelerator Bootcamp
Clarity on the who, why, what and how of your brand. Setting a firm foundation for your marketing.
Optimize your web presence so Google favours you over your competitors.
Organization and systems on how to manage your leads and scheduling social posts
Campaign Strategy + Lead Generation
How to create a strategic campaign concept and map out an implementation plan that will reach your goals.
Bringing your brand to life through content creation for your social channels, email marketing and more.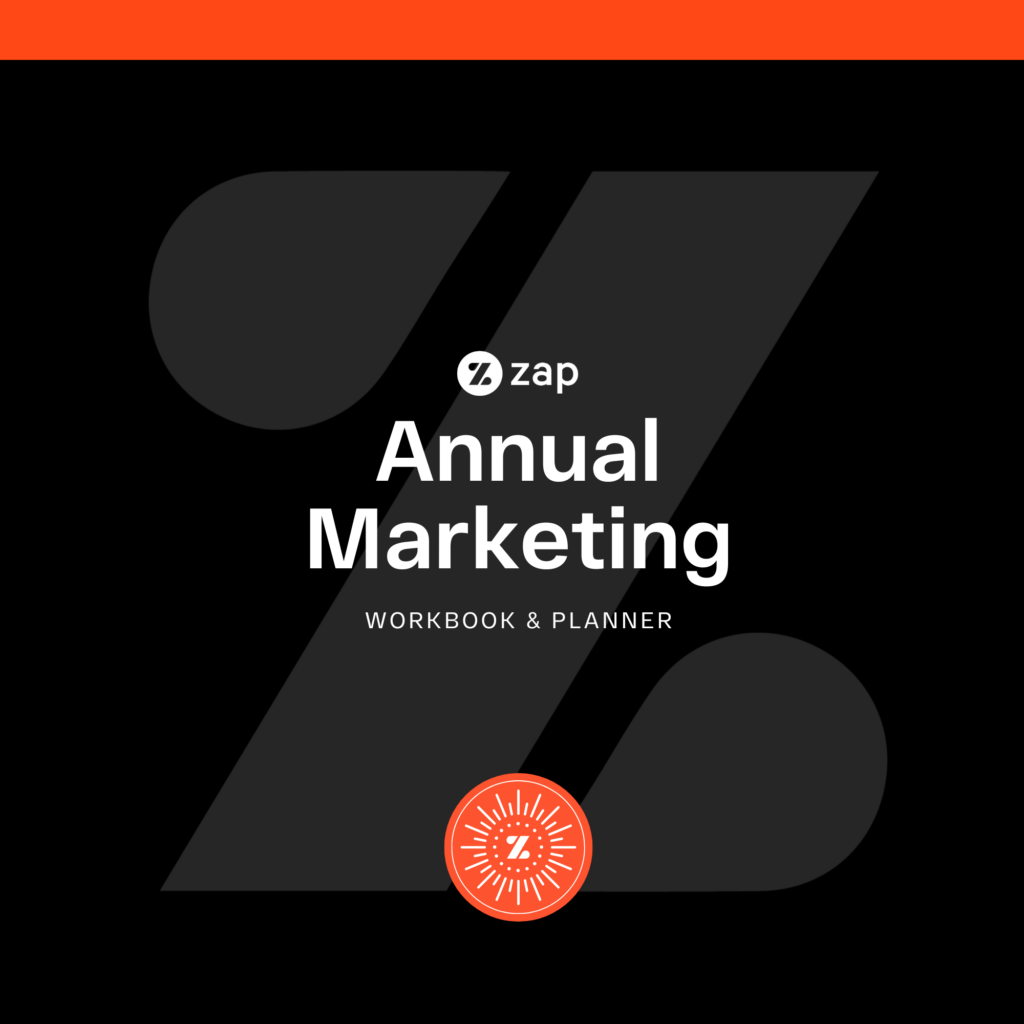 Workbook, Video Recordings + Annual Planner
You will be provided with a printed and digital workbook along with video recordings to support the creation of your plan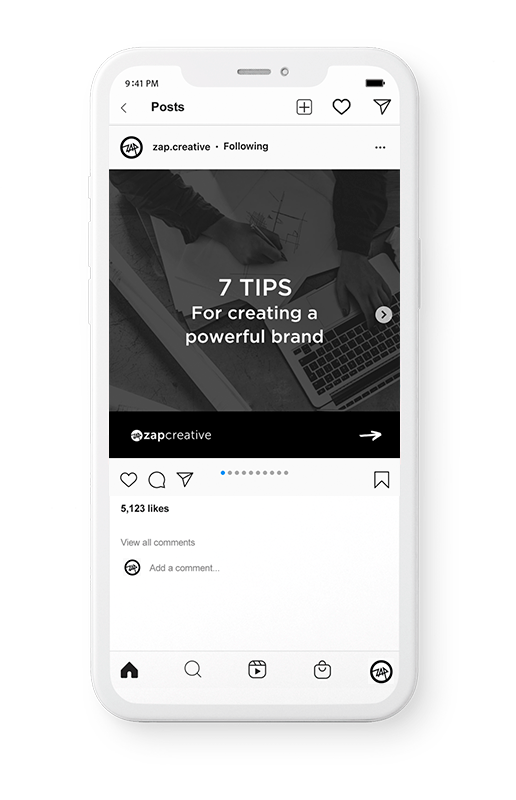 Custom Social Media Template Kit
We will create a custom social template kit to ensure you look professional and consistent with your social content.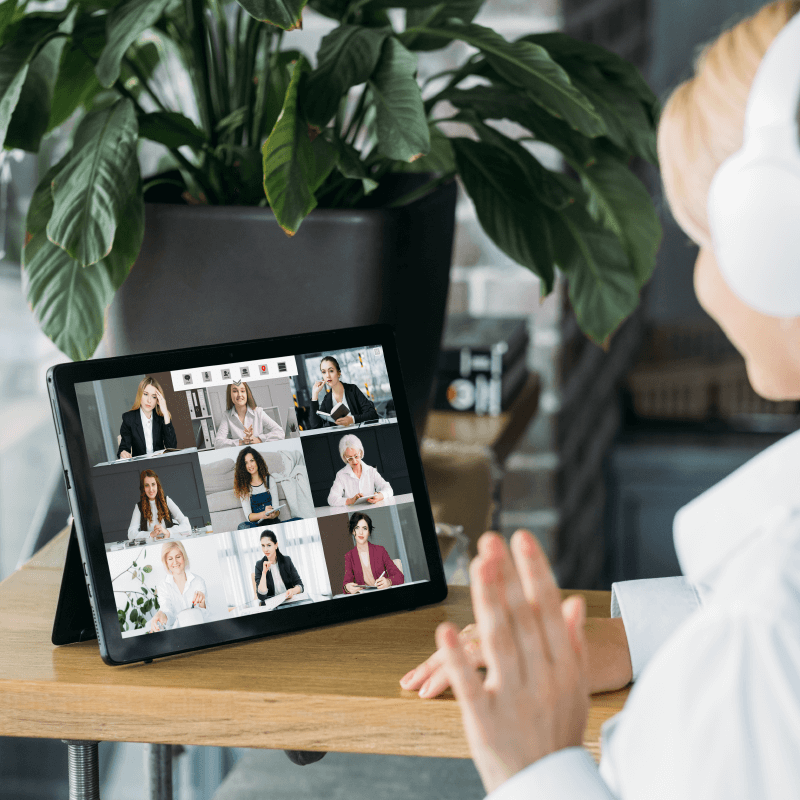 1-Month Access to Group Coaching
After the course, you will receive 1-month complimentary access to our
Growth Membership
where we support you with strategies on how to implement your plan.
Immense Value
★★★★★
"We participated in Zap's marketing bootcamp and have received immense value in terms of strategies and methods to communicate with our audience and build our brand. Thanks Zap team!"
Colin E.
Owner | Keystone Outdoor Living
Highly Recommend
★★★★★
"I had the opportunity to participate in the marketing boot camp offered from Zap. Zap worked with me to brand our chiropractic office social media! I was able to learn new marketing tips and new programs. After I was finished the Bootcamp I still have monthly check-ins with them. They helped me out when I had questions and stuck on what to do next. I would highly recommend Zap!"
Nicole P.
Pawlovich Chiropractic
It was awesome!
★★★★★
"Love working with Zap. They are full of great ideas and always there to help. We did the Marketing boot camp and it was awesome!"
Chet A.
Operations Manager, International Furniture Wholesalers
Amazing Experience
★★★★★
"It was such an amazing experience working with Zap. I am way beyond thrilled to give a 100/10 kinda rating with the services and expertise our new business venture has received during the branding and content development process. It is an "all in one" package when you work with the team. Hannah Wheeler and the team made sure to carry out our company vision in the creation of the logo and branding and so much respect and support to what we are trying to achieve authentically. Totally love the process and cannot wait to work on another project with you guys!"
Emily Y.
Owner, Provisions Market
Blew me away
★★★★★
"The team I worked with at Zap is top notch! Through a rebrand and website development everyone I worked with is knowledgeable, easy to talk to, responsive to my many questions and patient with my limited experience with. I had an idea of what my new brand and website would look like and they blew me away with what they came up with. I couldn't have done what they did on my own and the comments that I get on how the brand and website look are all positive! I would highly recommend Hannah and DJ to make your business stand out among the rest."
Patrick H.
Owner, Move~Mint Therapies
Could not recommend more!
★★★★★
"Had the pleasure of working with the Zap Team on rebranding my small business! The team was amazing and was always available to talk things over! I am so happy with what they came up with! Could not recommend more!"
Danielle G.
Owner, Busy Ferns
Professional, helpful and caring
★★★★★
"We attended their marketing boot camp and it is a must for every small business. As they teach how to run a marketing campaign for a small business. Their professional, helpful and caring as they taught us and continue to help is why I would recommend them to anyone looking to enhance their business."
Kent P.
Manager, PGI Printers
Highly recommend
★★★★★
"The team at Zap is amazing. They are professional, creative, supportive, and developed a beautiful brand for us. I would highly recommend Hannah and her team."
Corinne C.
CEO, Terra Supra Skin Care
Taught by Experienced Industry Experts
Learn from industry-leading branding agency owners to help position your business for growth. Teaching practical and relevant marketing that they experience daily.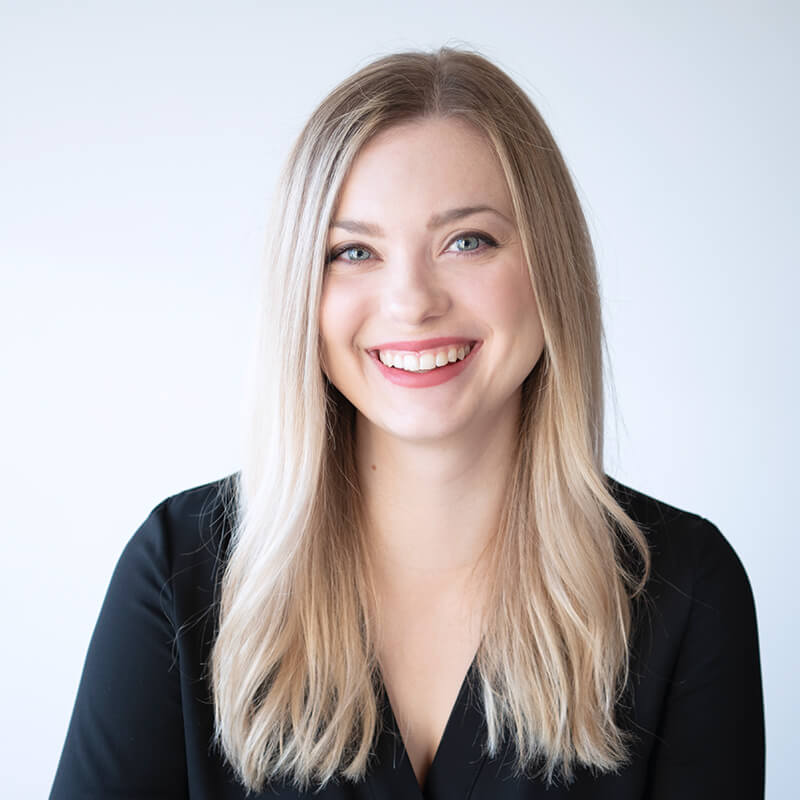 Hannah Wheeler | Co-founder & Brand Strategist
Hannah is a co-founder and the Creative Director of Zap Creative. With a Bachelor's Degree in Graphic Design, her experience in the field and talent are showcased through the powerful brand identities and interactive designs she creates. Hannah is skilled at developing strong brands by encapsulating an organization's core values and personality. She flourishes by identifying new opportunities for continuous growth and strategically executes them with intent. Hannah is passionate about working closely with clients and helping them achieve their goals.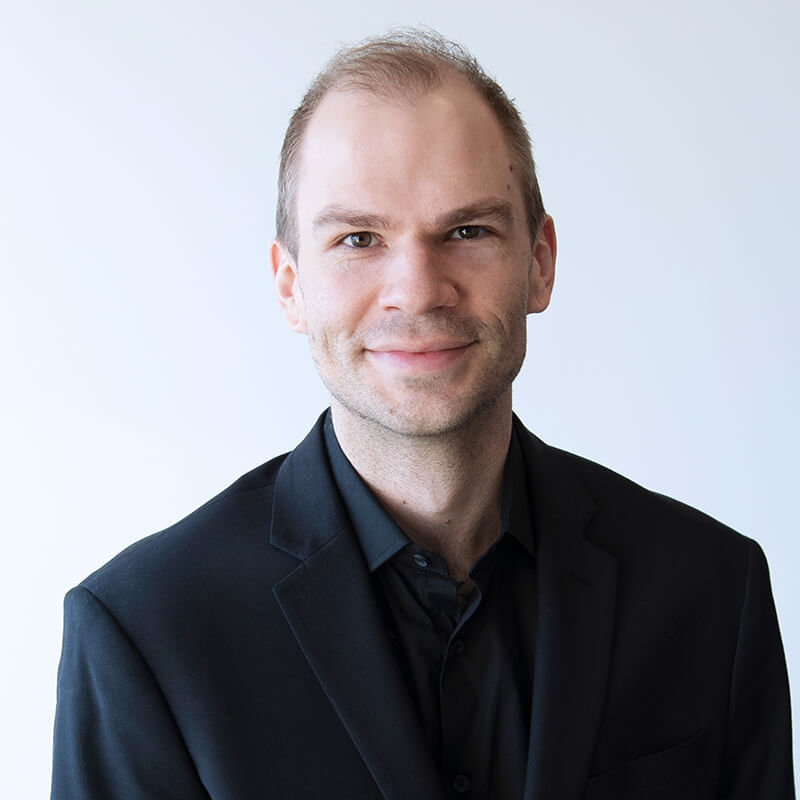 DJ Wheeler | Co-founder & Implementation Specialist
DJ is a co-founder and the Implementation Specialist of Zap Creative. He is an innovative problem solver and creative thinker. DJ is meticulous and thorough in his work, ensuring that all website processes and touchpoints work together seamlessly. He is skilled at developing responsive websites that perform and strategically reflect each brand. DJ excels at developing and implementing high-quality web capabilities that drive traffic and results to our client's websites.
Are you tired of wasting time trying to figure out your next steps to grow your business?
Sign up today and let's accelerate your growth together.
Sign up your team to accelerate your brand growth for $4,997 (tax included)
You may be eligible to have 100% of the course cost reimbursed through the
RSTS program
Earn a Brand Accelerator Certificate
Upon completing this course, you'll receive a professional certificate to share with your network and showcase all that you've learned.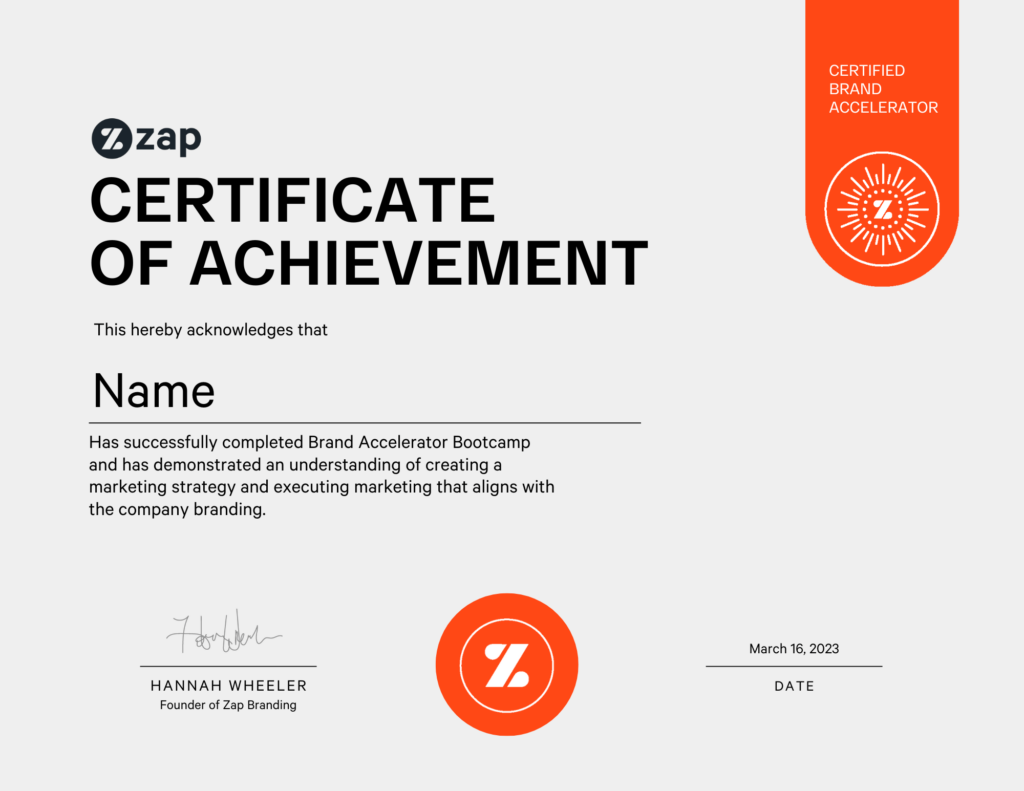 Join us in one of two ways that suits your company's needs best:
1. Group Training
Learn from us and others as well as connect with different companies throughout the course. Number of Classes: 4 Class times: Thursdays Mornings: 9:00 am – 12:00 pm (CST)
Spring Dates
April 13 – May 4
May 11 – June 1
*Funding applications need to be submitted a minimum of 10 business days before the course start date*
2. Private Training
Join us 1:1 where you will have focused time to work through the course with our instructors.
Number of Hours: 9
Class dates and times: Flexible to your schedule
Spring Dates
April – Limited availability
May – Only 4 spots left
These sessions book up quickly, secure your spot today.
If you're convinced Brand Accelerator is what you've been looking for, sign up now
If you still have some questions,
send us an email here
or call/text us: (306) 518-8806