Bring your team together to recharge and boost culture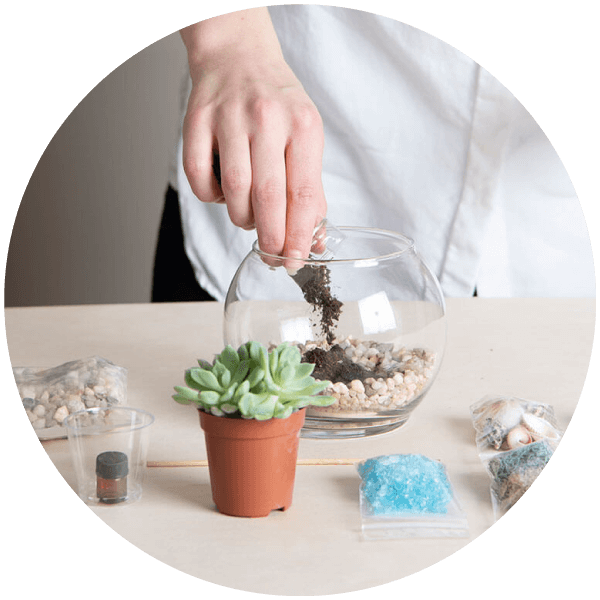 About the Reconnect Workshop
The Reconnect Workshop is essential for workplacesof all sizes as it helps a skilled team recharge and reconnect.In the workshop, our instructor will guide your team to connect, have fun, and feel empowered. This will lead to an improved and an uplifted workplace culture.
About the Plant Vibe Terrarium Workshop
Plant Vibe provides a unique and relaxing team-building experience through terrarium building. This workshop is simple and fun for any skill level and everyone will have a beautiful terrarium to enjoy at their desk or at home. Each participant will come away uplifted and refreshed.
What our clients are saying
AMAZING time!
★★★★★
"Our team did a virtual terrarium building class with DJ from Plant Vibe and everyone had an AMAZING time! Our kits were so cute, and had the perfect amounts of everything. DJ was an incredible host, taught us how to plant our new little plant babies, and gave us some tips for plant care. Would highly recommend, especially for remote teams!"
Alexandra L.
Performance Marketing Coordinator | Later
So much fun
★★★★★
"Our team did a session with the Plant Vibes team and it was so much fun! The terrariums are super cute."
Adelaide J.
Account Manager, Google
Awesome product and great experience
★★★★★
"Awesome product and great experience with Plant Vibes! Completed a team building exercise with Plant Vibes, and everyone really enjoyed their time. DJ was great in walking us through the details. Highly recommend to anyone thinking about checking this product out!"
Michael O.
Partner, Accounting Advisory Services | KPMG
Had a great time
★★★★★
"Had a great time making a terrarium as part of a virtual team building session. Thanks DJ!"
Will C.
Business Development Manager, National Loblaws at Conagra Brands
10/10 recommend
★★★★★
"We did this as an internal company event to boost morale and to have a little fun. We received EXCELLENT feedback from our employees - we had a lot of laughs and fun with this one!
The terrariums are beautiful, were easy to make, and are a great little keepsake of our time together. The essential oils were a nice little touch. DJ was great at answering everyone's questions.
10/10 recommend!"
Sarah H.
Marketing Coordinator | Priority Submetering Solutions
Highly recommend
★★★★★
"The company I work for was looking for a fun virtual social event we could do with our employees and we came across Plant Vibe's terrarium kits. Plant Vibe helped us create a fun and interactive event for our team and effortlessly coordinated sending out 80+ kits across Canada. We ordered the Galaxy, Dusty Rose, and Mountain Hike kits for our staff and each kit was beautifully packaged and came with everything one needed to create a stunning terrarium. DJ joined our team social and guided us through how to create our terrariums. Our team had a great time and I would highly recommend working with DJ and Plant Vibe!"
Liz P.
Events & Engagement Specialist | Rose Rocket
Everyone loved it!
★★★★★
"We did a kit building workshop with our team and everyone loved it! Usually you don't have anything to remember an event like this and I am excited for us to continue to compare and watch our succulents grow! Thanks so much for hosting!"
Diana C.
Director of Product | Rose Rocket
Plant Vibe has a wide variety of kits to fit everyone's style. From forest to desert and mountain to ocean, there's a vibe for you.
Choose from 8 curated kits to match the vibe of your space.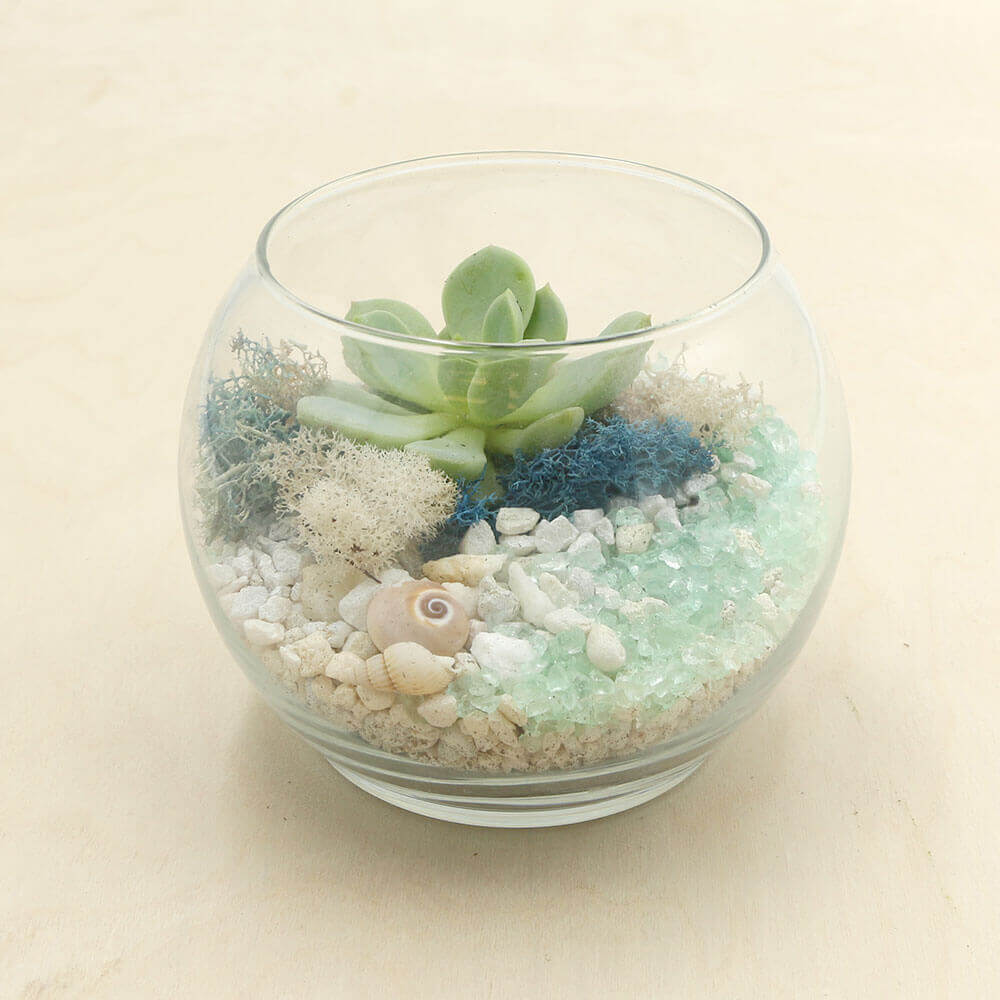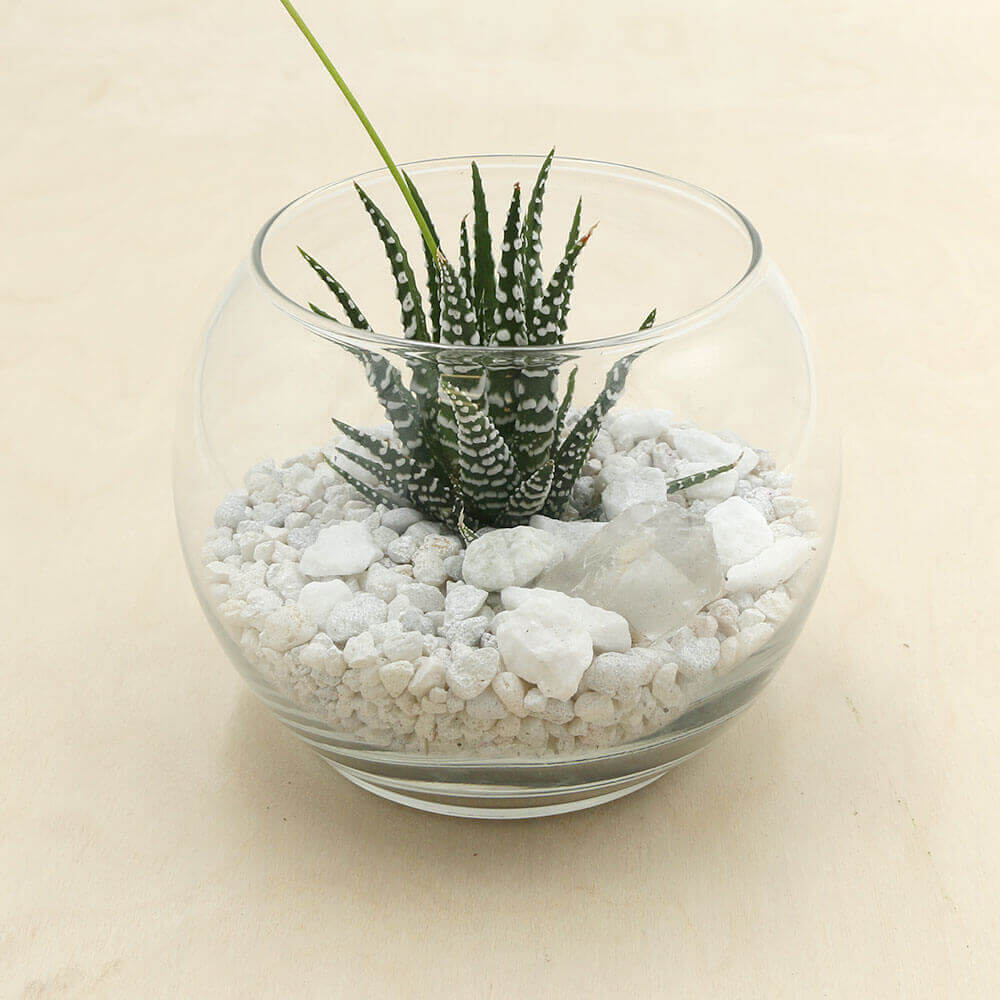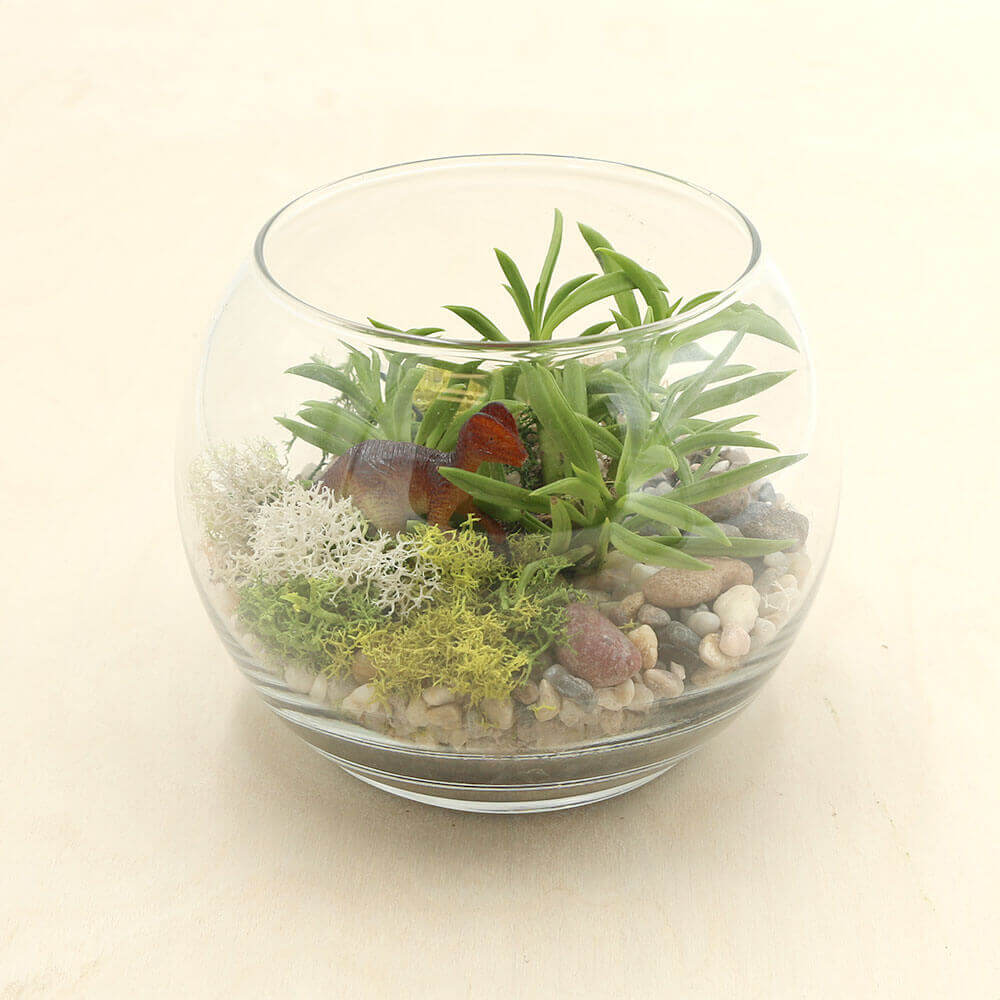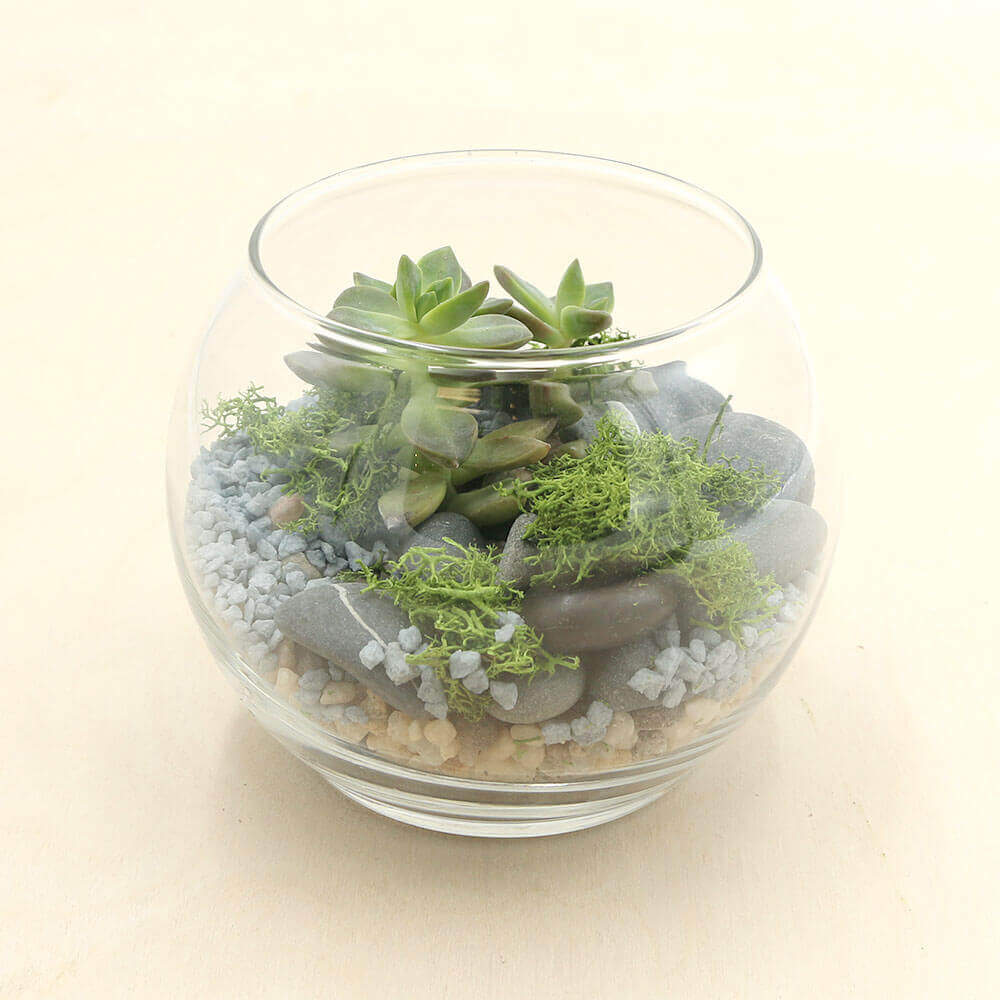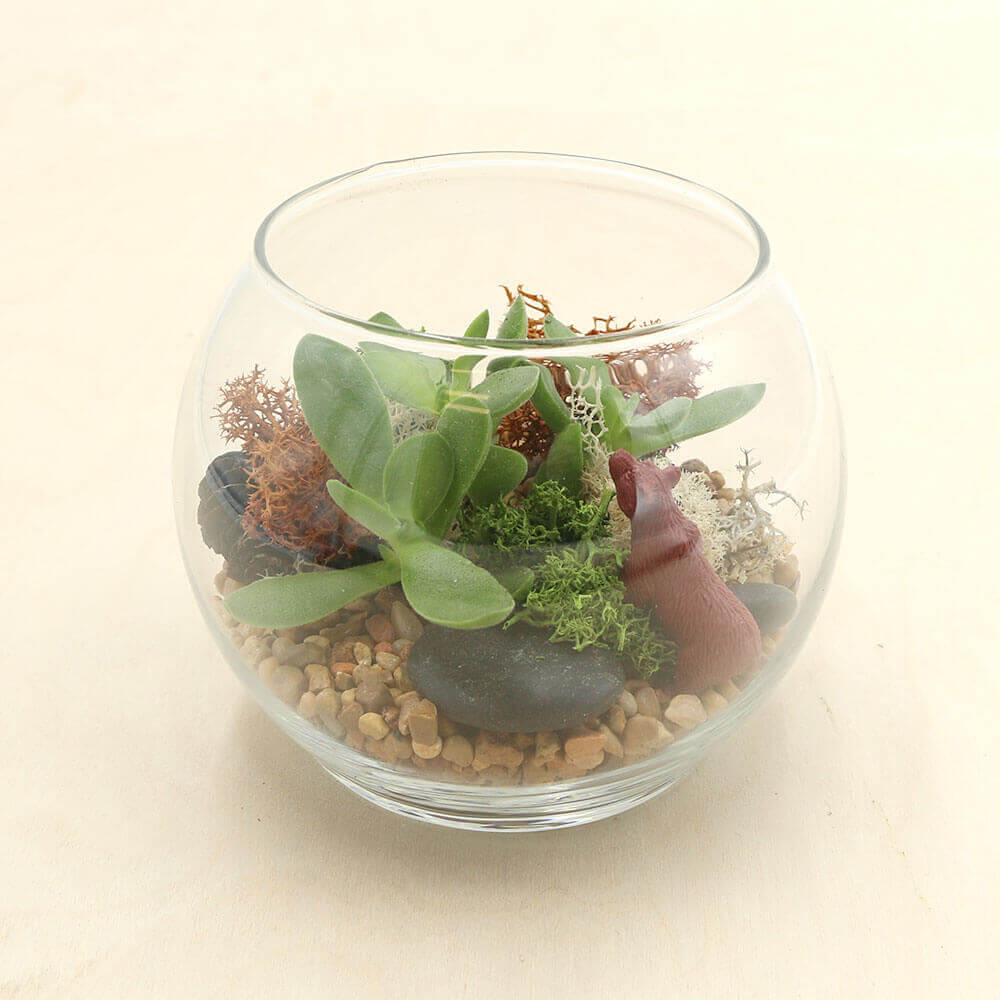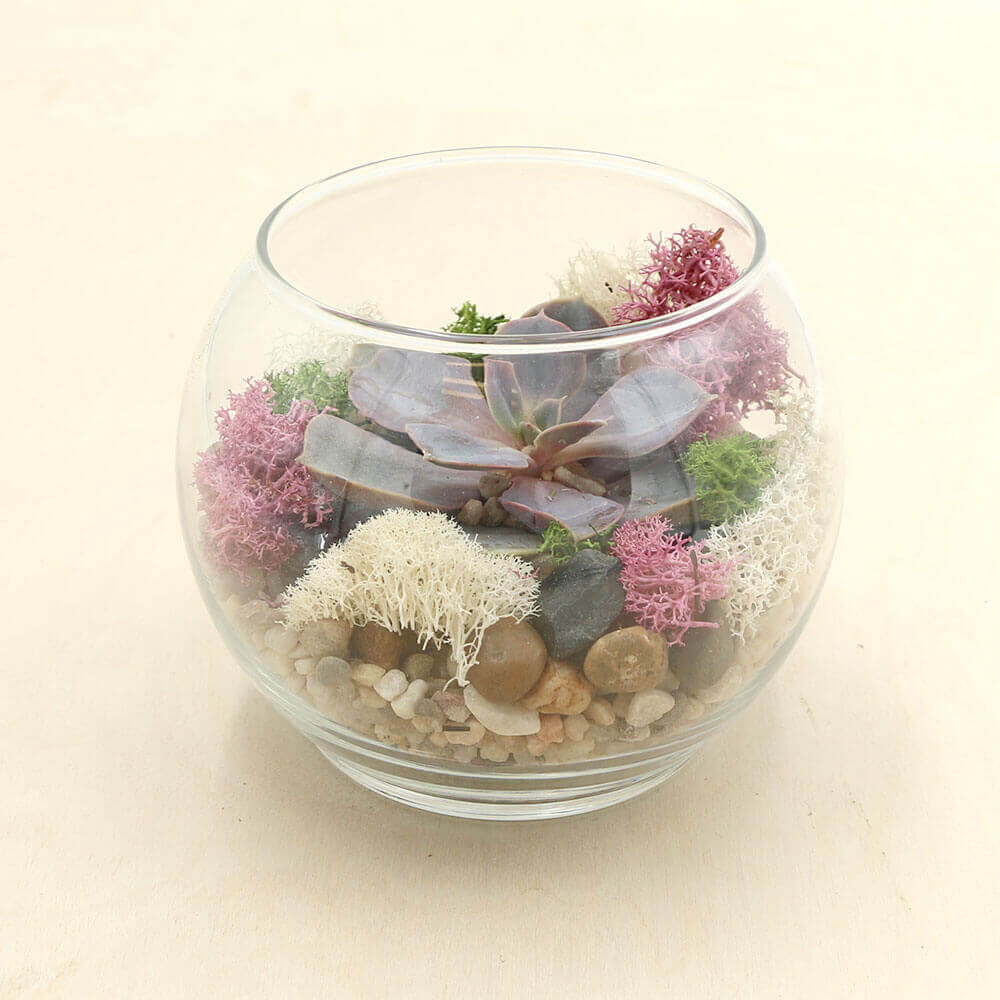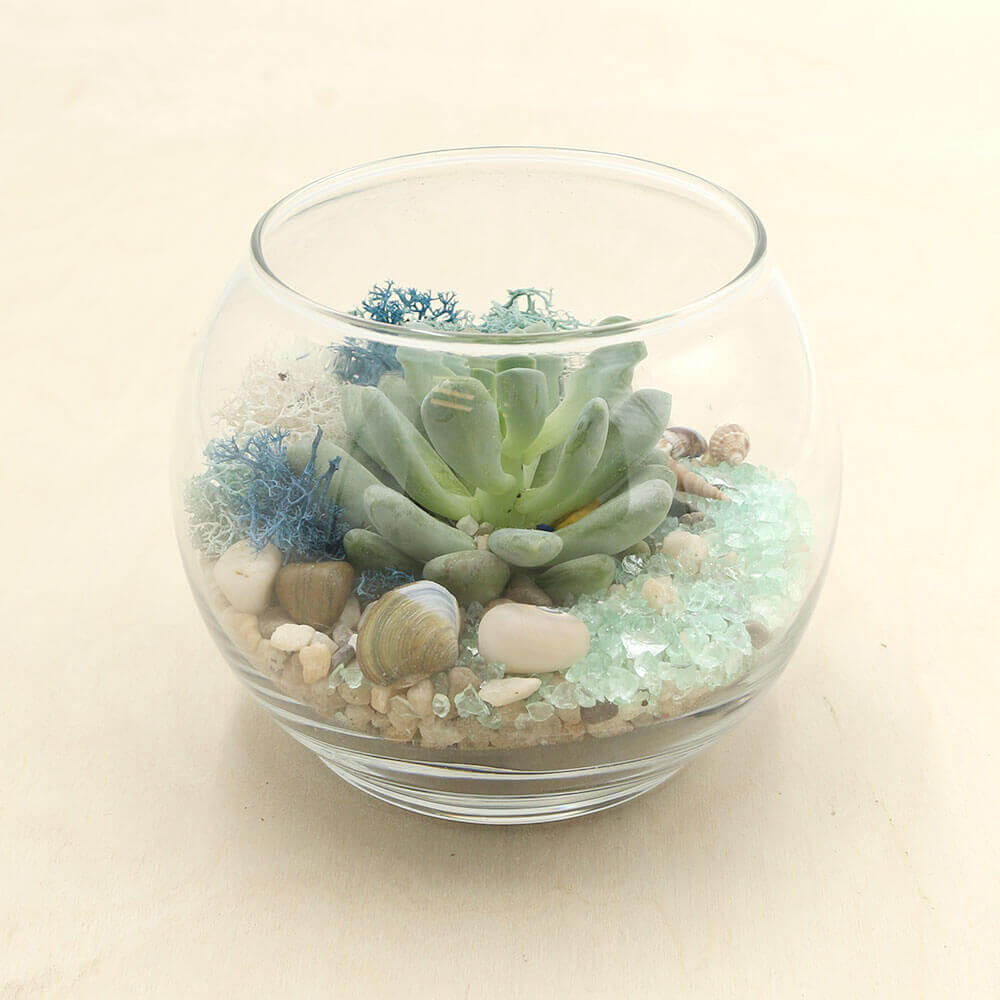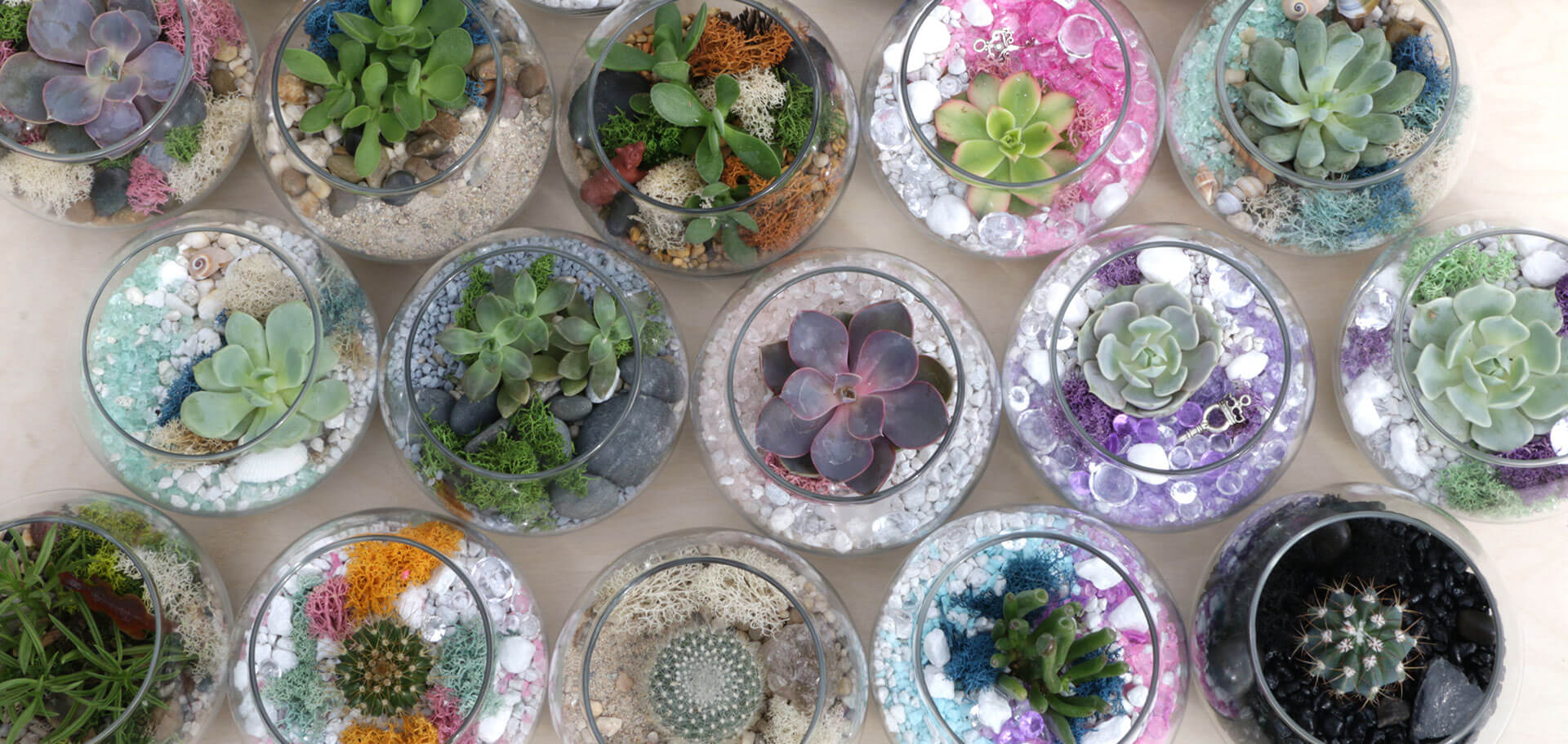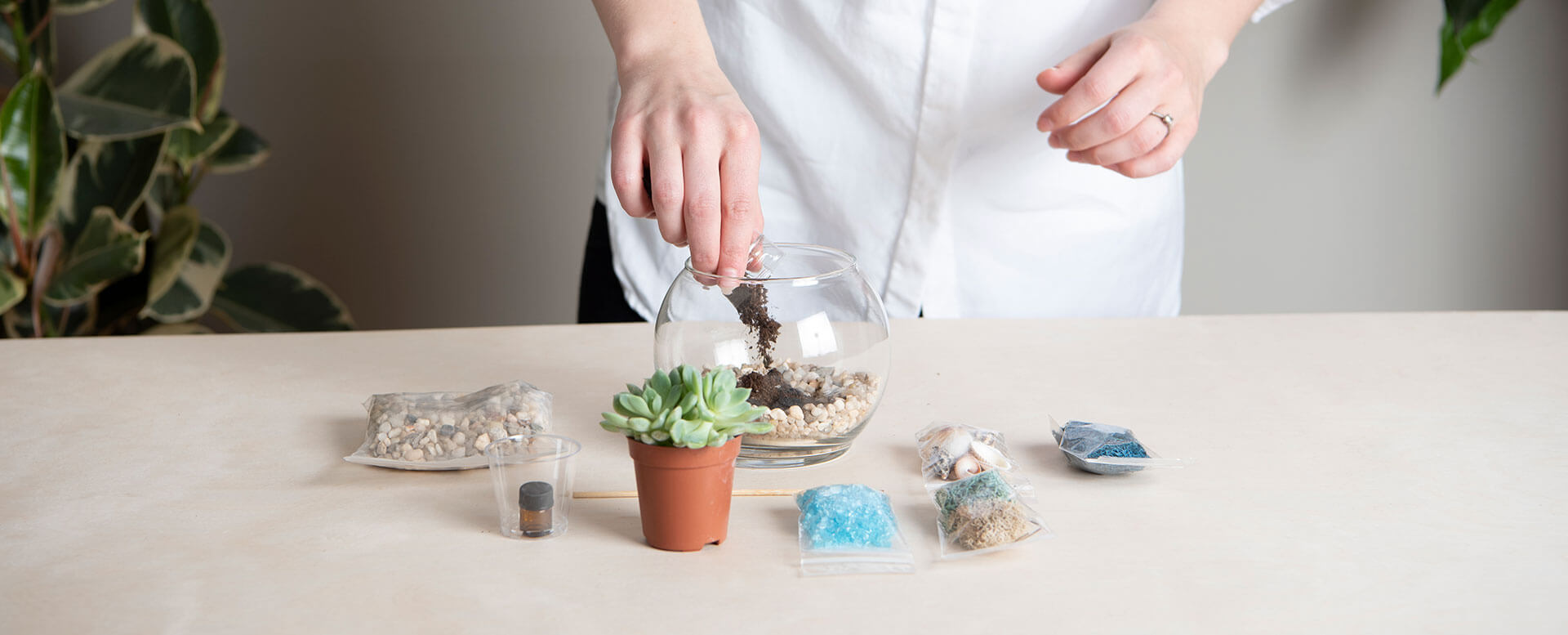 Choose the option that's best for your team
Self-led
workshop
Starting at
$65 / kit
Group discounts available
Includes:
• 4.9" Glass Bowl
• Succulent
• Gravel
• Charcoal
• Soil
• Decoration
• Skewer
• Watering glass
• Essential oil sample
• Care instructions
• Music playlist(s) for your team
• Instructional video
This package includes everything you need to run your workshop. Participants get to choose from a variety of options.
Live Instructor
workshop
Starting at
$65 / kit + $150
Group discounts available + Instructor fee
Includes everything listed in the Self-led option. 
+
One of Plant Vibe's friendly staff will virtually guide you through a relaxing and enjoyable terrarium-making experience that offers fun and therapeutic value.
Duration: 30-45 minutes
This package includes everything you need for your workshop. Participants get to choose from a variety of options.
Workshop
workshop
Investment
$65 / kit +$997
plus applicable taxes
In the Reconnect Workshop, one of our brand culture experts will facilitate a unique experience designed to align and reignite your team. 
In the workshop, we will lead your staff through creating or recreating your brand manifesto. (The values, and ideals that your brand lives by and stands behind). This exercise will empower your staff to be part of shaping the brand from the inside out.
We will end the session with a recap of what you've created and we will create a branded document to share with your team.
Duration: 1-hour
This workshop will take place after your team has completed their terrariums.